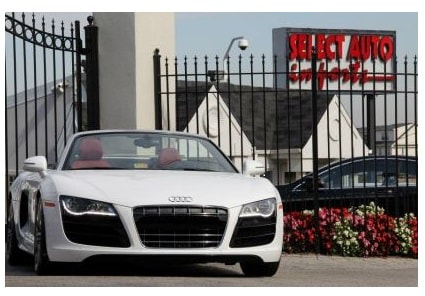 Join Our Team!
At Select Auto Imports, we are always seeking excellent automobile salespeople to join our growing team of professionals. If you possess the following qualities, we would like to speak with you:

You're friendly, approachable and well presented.
You possess a solid understanding of luxury & performance European cars, and some general knowledge of the operating systems of automobiles.
You're comfortable and proficient working on a Windows based system (Internet Explorer, Word).
You're ambitious, self-motivated and organized.
You're capable of crafting and executing an organized sales plan.
You work well in small team atmosphere and are willing to lend a hand.
You're professional, respectful, courteous, and discrete.
You're quick thinking and possessing common sense.
Prior Sales Experience is very important. 
In addition to salespeople, we are also hiring mechanics and lot attendants.
If you feel you're a good match for our team, please contact Robert Samereie at 703-971-9100, fill out the form below or email your resume to
robert.samereie@selectautoimports.com
.